Welcome to our website!
Curtain Walls, Doors, Storefronts, Window Frames and Vents. Anotec is New Brunswick's ONLY fabrication, anodizing and painting facility for architectural aluminum systems. With experienced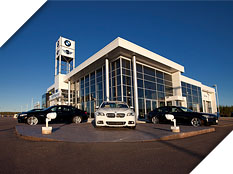 personel, we continue to give our customers the kind of service they have come to expect. We provide timely quotes and deliveries which assists in meeting construction deadlines.

We are geographically situated to serve the Atlantic Provinces, located in Scoudouc Industrial Park just outside Moncton, NB.